Professor Sanzo Jack M. Seki, whose legal name was changed to Jack M. Haywood in 1943, was born in Los Angeles, CA., USA, on July 7, 1914. His father was Japanese his mother was of Irish American descent. Jack Seki moved to Japan at a very early age. Although Seki's father, Sanzo Seki [b:1888 – d:1975], was a Ju-Jitsu master himself, he also sent Seki to study directly under the legendary Dr. Jigoro Kano, an expert in Tenjin-Shinyo Ryu Jujitsu [Hachinosuke Fukoda, Sensei and Masatomo Iso, Sensei] and Kito-Ryu JuJitsu [Tsunetoshi Iikubo, Sensei] and founder of modern day Judo. Some sources indicate that Seki was awarded a sandan in Judo by Kano although there is no documentation available. After studying under Kano, Seki returned to master the art as taught by his father. Some sources also indicate that he earned an Ikkyu grade in Kendo, but that is also unverifiable. According to some sources Seki may have been enrolled at Doshisha College in Kyoto, Japan.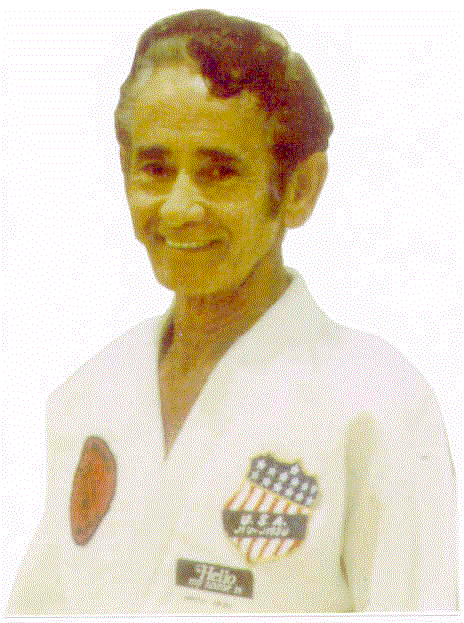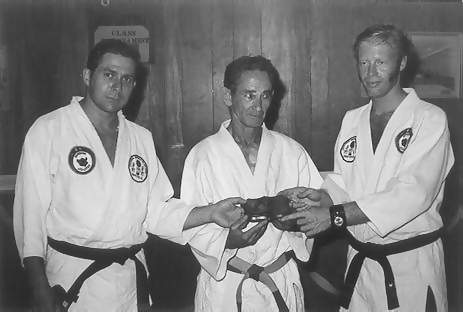 Prior to World War II, Seki was given the option of being drafted into the Japanese army or emigrating to the United States. Fortunately he chose the latter and returned to the U.S. in 1931 at the age of 16. With his martial arts training current information says that he worked for the U.S. Army Air Force as a weaponless defense instructor. It is also possible that he may have served as a translator in the Pacific theatre during the war. Information as of 10/26/2006, according to official records [releasable under the Freedom of Information Act] Seki served in the U.S. Army from 1941-1944 assigned to Company A, 34th Signal Training Battalion. He was awarded the American Defense Service medal, WWII Victory Medal, WWII Service Lapel Button and a Good Conduct Medal. His rank was private, 1st class. More detailed records were destroyed in a 1973 fire at the National Personnel Records Center [Military Personnel Records, St. Louis, MO]. Another reliable source, US Army Signal Center, Ft Gordon, GA,11/14/06] indicates that the Company A, 34th Signal Training Battalion was stationed in Africa, Italy Sicily, thus probably discounting the verbal history that he may have served as a translator in the Pacific theatre during the war — unless it was a cover.
In 1952 Prof. Seki went to work for Lockheed Aircraft Co., where he was officially employed as a manufacturing research mechanic until his retirement in 1986. He retired to Bullhead City, AZ, where he worked for a helicopter company for a few years. In declining health from emphysema and severe pulmonary disease caused by years of smoking, Prof. Seki was eventually placed in a nursing home until he passed away on April 20, 1998.
Seki was an avid martial artist and dedicated instructor. His whole life revolved around Ju-Jitsu. He held yudansha grades in Judo, Karate, Aikido, and Ju-Jitsu, most of which he earned in Japan. He was ultimately promoted to Kudan [9th dan] in Ju-Jitsu. He taught at the Burbank YMCA in the early 1960's and then moved his instructional program to Los Angeles Valley College, where he taught Ju-Jitsu four nights a week [for $1.25/month] through their community service program. In the early 1980's he moved his program to the Victory-Vineland Recreation Center, Van Nuys, until his retirement from Lockheed in 1986.
Seki was demanding on the mat. Although his physical workouts were strenuous, his demands upon students' mental attitude was even greater. The higher you were in rank the more you would

be verbally harassed. Seki did this to weed out students [and black belts] who would get upset with his harassment. Seki said many times that if your "ticky-ticky" gets hurt by what people say about you [you get upset] you have no business being in the martial arts. This was his way of weeding out those who were weak in spirit and mind. He took this approach because Ju-Jitsu, as taught by Seki, was such a devastating martial art. He did not feel that students who couldn't control their emotions should study this gentle art.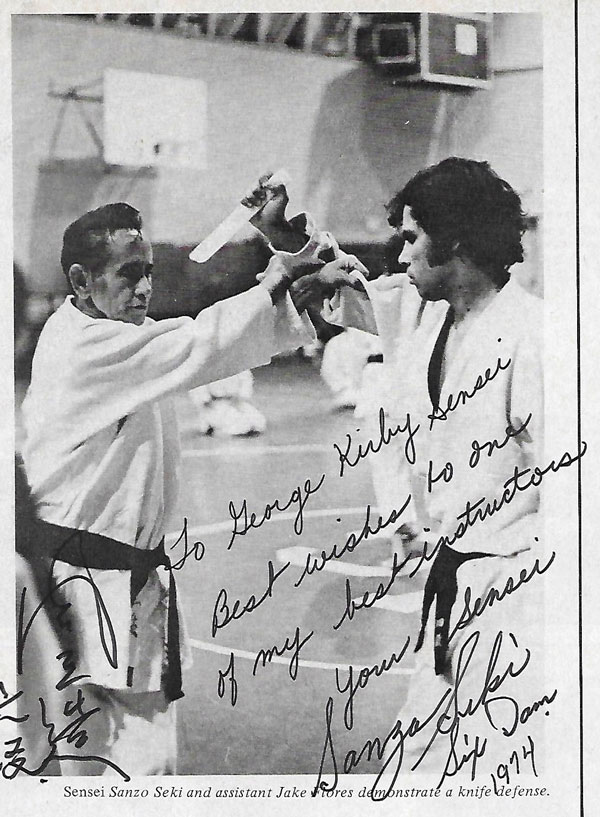 SEKI UPDATE 012622
The additional information to the right is essentially about Jack Seki's father, which has some relevance to Sensei Seki's martial arts background.
I put the information into a diagram format to make it easier separate fact or verifiable information [yellow] from possible fiction or unverifiable information [blue].
All this information might do is lend a bit more credibility to Seki's role in WWII as an interpreter.