Every effective organization and leader has a group of advisors – a group of people to whom the leader and other members  can go to for advice. An advisory board can serve many purposes. It can be a sounding board or a source of wisdom and experience for others to draw upon.

I am very fortunate in that I have two distinct groups of martial artists I can call on for advice. First are my senior black belts. I know I can depend on them for honest and sincere feedback. They are also not afraid to speak out when something seems to be awry. Although their honesty can be painful for me at times, it is simpler in the long run. They know I'm intolerant of "yes people" as "yes people" aren't true advisors. They're simply puppets.
My second group of advisors are senior martial artists [including non-jujitsu yudansha] whom I have known for decades. I would like to consider them my peers, not solely based on their dan grade, but because of all of their accomplishments inside & outside the martial arts community. They are confident, competent, humble, professional, dedicated and have an extremely high level of integrity. I've learned to trust in their judgment, wisdom, and sincerity. I know I can go to them with almost any problem and get good, honest advice. It is my hope that these exceptionally fine martial artists will continue to help me and the BJJY for years to come. It is also my hope that my senior black belts can go to these exemplary advisors if they need advice in dealing with BJJY matters should anything happen to me that prevents me from being the head instructor of the BJJY.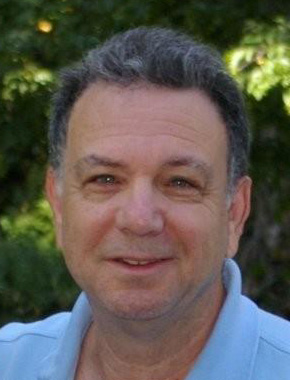 Marc Tucker, 8th dan Kyoshi, Budoshin Ju-Jitsu
Sensei Marc Tucker, Kyoshi, began his study of JuJitsu under Seki Sensei, receiving his Shodan in 1968 and to Nidan in 1970. Then he began to train in Shotokan with Fujishima Sensei to learn kicks and strikes which he felt Seki Sensei did not emphasize.  He also had the pleasure of training with Oshima Sensei in Shotokan.
Marc has also studied Aikido, Judo and Krav Maga more to add to his knowledge and not for the rank and have integrated techniques that are highly successful in self defense.
In addition to his long-time teaching responsibilities at the Budoshin Ju-Jitsu Dojo, Santa Clarita, CA, Marc also serves as treasurer and a board member for the dojo, which is an educational non-profit corporation.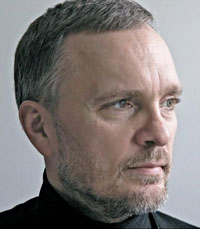 Thomas Salander, 7th dan Renshi, Budoshin Ju-Jitsu
Thomas has been teaching JuJitsu since 1997 when he founded the Arlington Budoshin JuJitsu Dojo. He has trained in Budoshin JuJitsu since 1991 and is a student of Professor George Kirby. Thomas was the editor of Okuri, the journal of the American JuJitsu Association, from 2000 to 2007. He was selected to be a member of the BJJY Executive Board in 2011.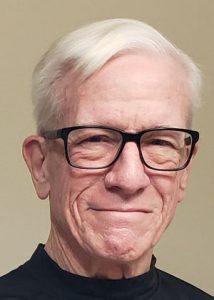 Jeff Wynn, 7th dan Renshi, Budoshin Jujitsu, 6th Dan in Taiho-Jutsu, & Ju2nd Dan equivalent in American Combat Sombo.
A PhD research geophysicist with the US Geological Survey during the day, Jeff has published over 300 books, maps, and peer-reviewed scientific papers. He founded the Vancouver Institute of Self Defense in 2004, teaching Jujitsu and self-defense for SW Washington government agencies, private companies, and universities. His students have taught approximately 3,000 people the basic principles of women's self-defense. He is the vice president of the American Jujitsu Association. In 1998 asteroid 9564 Jeffwynn was named after him by the International Astronomical Union.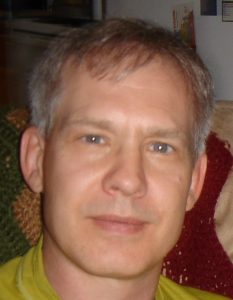 Scott Anderson, 7th dan Renshi, Budoshin Jujitsu
Sensei Scott Anderson began his study of Ju-Jitsu at the Arlington YMCA in VA under Craig Sobe and then Gerry Sewell and earned his black belt there in 1992.  This came via a number of side trips into three styles of wrestling, SAMBO, judo, yudo, and a very short stint in aikido.  He was an assistant high school wrestling coach for 12 years.
In 1995, Sensei Anderson won his weight class in both the Pan-Am Games and the World Games in sambo-wrestling.  His studies continued down a number of tracks as he moved around the country supporting his wife's military career.  This allowed him to attain a Level 2 in the LOTAR system of self-defense (KAPAP) 2005, and for a time he worked as a substitute instructor for USAF hand-to-hand combat at Moody AFB.
When mat time gets scarce, he spends perhaps too much time studying the evolution—the whys and wherefores of martial arts.  Presently, he is an instructor at Gulfcoast Judo in Ocean Springs, MS, and hopes that his students learn as much from him as he learns from working with them.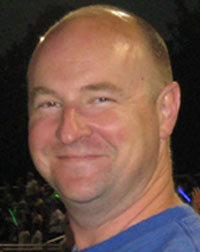 Chris Hendricks, 6th dan Renshi, Budoshin Ju-Jitsu
BA, LMT, FLEOA. Chris has been training in and teaching martial arts since 1981.  He holds Yudansha grades in Isshin-Ryu Karate (1st), Bujinkan Budo Taijutsu (2nd), Yoshimishinki Ryugi Ju Jutsu (6th) and Budoshin Ju Jitsu (6th).  He has trained civilians, law enforcement and military personnel in all aspects of self-defense and personal protection. Chris currently works and trains in Northern Virginia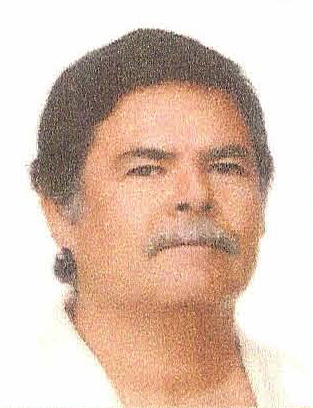 Steven Castorena, 5th dan Budoshin Ju-Jitsu
Sensei Steven and I go back decades, probably to the late 1960's or early 70's. I've known him since he was 12 years old and was an early enrollee in my after school jujitsu program at Olive Vista Jr., Sylmar, CA. He was the first black belt I promoted at Olive Vista Jr. High. Although Steve has studied other martial arts he still uses Budoshin Ju-Jitsu as his base art.
Steve has always been straight up with me and a great sounding board. How he vocalizes "H-m-m-m-m-m" often tells me what he's thinking without him saying anything else. We know each other that well!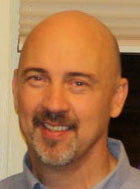 George Cushinan, 5th dan Renshi, Budoshin Jujitsu
George has been enjoying his martial arts journey since 1980, and teaching since 1992.  He first started in Kenpo Karate, followed by Japanese Ju-Jitsu in the early 80's. Once he achieved is first black belt, he began to explore other arts to add to his personal arsenal of techniques.  Over the past 40 years he has achieved various black belt levels in a few Ju-Jitsu styles, 8th Dan Kyoshi in his Koshou Ryu Ju-Jitsu Self-Defense system, 4th Dan in Kenpo Karate, 2nd Dan in Seishinkan Karate, 2nd Dan in Hapkido, and has trained in various levels in Aikido, Aikijujitsu, Taekwondo, Krav Maga, and Defensive Tactics.
George has been running his own club since 1997, at which time he adopted all of the Budoshin Ju-Jitsu texts and videos as reference tools for his students.  George obtained his Shodan in Budoshin Ju-Jitsu in 1997, and has been a Budoshin student and instructor ever since.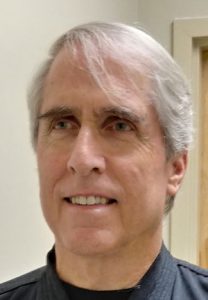 Sensei Dave Clark, 4th dan, Budoshin Jujitsu
Dave Clark earned his first black belt in a mixture of Shotokan, Shitoryu, and Shotokai karate under Sensei Lee Jacobs in 2007. Dave earned another black belt in Budoshin Jujitsu under Sensei George Kirby in 2008. That same year he opened Dave Clark Jiu-Jitsu Consortium to classes of 12 to 16 students, and created The Art & Chaos of Self-Defense course presented to classes of 20 to 40 students. He has written four books on self-defense. Preferences include yawara and multiple technique flow.
Sam Combes, Shihan, Kadokan Yoshinkai Dojo, 6th dan Aikido


After getting discharged from the U. S. Army in 1961, Sam Combes joined the Shotokan dojo in Honolulu and studied under Hirokazu KANAZAWA sensei for a few months.


In 1963 Sam became a Honolulu Policeman and introduced Judo and Aikido to the rookie officers. He eventually learned the Yoshinkai style of Aikido from Sensei Yukio Nocuchi. After decades of additional study Sensei Combs established the Kadokan, loosely translated to mean "California Way House". It seems appropriate and fits well with the current curriculum. Headquartered in Anaheim, California, Sam maintains a small cadre of students and instructors.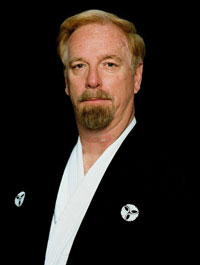 David Dye, Soke of Shuyokan Ryu, 10th dan
Sensei David Dye born in Los Angeles, CA, in1945. He began his martial arts training with the study of Kodokan Judo in Inglewood, CA, in 1962. Since that time he has achieved dan grade rankings in a variety of ryu of karate, aikido, judo, and jujitsu. From 1966-97 he served with the city of Costa mesa Police Department and soon became the lead defensive tactics instructor. He has also received numerous awards including being inducted into the World Martial Arts Hall of Fame in 1995.


In the true martial arts spirit Sensei Dye continues to be a true student of the martial arts as he continues his growth and understanding of various ryu of the arts.